For a limited time, order a Falcon cue at online price, get a Falcon gift*
All Falcon Limited cues at new reduced price!
Key Benefits
Professional Cues designed and made by Falcon Cues, some are exclusively distributed by J&J America.
Compare and save. We guarantee you get the best value of Falcon cues from J&J America.
Buy with confidence: All of our Falcon cues are brand new & directly from Falcon Cues Factory. We are the biggest Falcon Cues distributor in the USA
Big save: you save up to *30% for some Falcon cues below. Limited quantity only.
Bonus: Free deluxe Falcon joint protector and Free Falcon soft cue bag per request, when you buy any of the Falcon cues at online price.
Click on the cue or link for a clear picture.
All Falcon limited cues come Falcon maple shaft, with Falcon logo and serial #.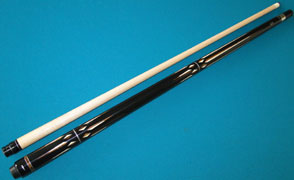 Click on the links for Enlarged Picture Forearm Butt
Model # FAL- JM - 1
Ebony cue with bacote and juma inlays. Solid ebony handle with inlays. One Canadian Grade A maple shaft, 5/16x14 joint. limited edition 16 pcs
Retail Price $600, sold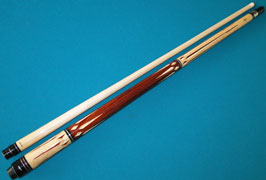 Click on the links for Enlarged Picture Forearm Butt
Model # FAL- JM - 2
Birdseye maple arm and butt with cocobolo and juma inlays. Solid cocobolo handle with maple and juma inlays. One Canadian Grade A maple shaft, 5/16x14 joint. limited edition 16 pcs
Retail Price $600, sold
Stock & price are subjected to change. Email us for update sale price for any Falcon cue
Email us if you like to upgrade a Falcon shaft to a Predator shaft or an OB shaft.
*Sale price when cue in stock
*Free gift when T-shirt available