Production Cues
Falcon Cues
Custom Cues

New Reduced Price - 40% off retail
Key Benefits
Cues designed and made by Falcon Cues, some are exclusively distributed by J&J America.
Compare and save. We guarantee you get the best value of Falcon cues from J&J America.
Buy with confidence: All of our Falcon cues are brand new & directly from Falcon Cues Factory. We are the biggest Falcon Cues distributor in the USA
Bonus: Free cue bag and joint protector for these Falcon cues when buy at online price. Please mention *Free cue bag and joint protector offer when place order.
Click on the cue for an enlarged picture.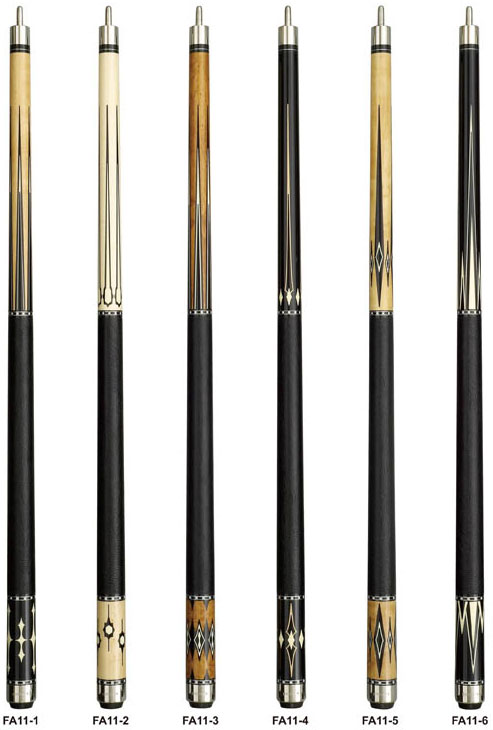 Most of the cues sold out. Only these cues available: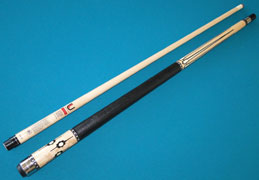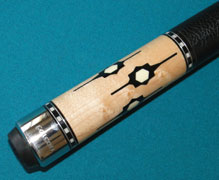 Model # FA11-2
Falocn cue with points and inlays. Stainless steel butt plate with logo. Uniloc joint.
Shaft: one Falcon maple shaft
Wrap: leather
Retail Price: $520. Closeout price: $380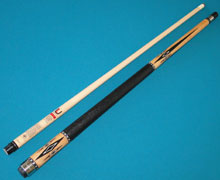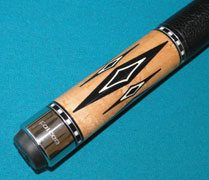 Model # FA11-5
Falocn cue with points and inlays. Stainless steel butt plate with logo. Uniloc joint.
Shaft: one Falcon maple shaft
Wrap: leather
sold
| Model No. | Description | Sug. Retail Price | closeout Special Price |
| --- | --- | --- | --- |
| FA11-1 | Falcon cue with one shaft, Uniloc joint | | sold out |
| FA11-2 | Falcon cue with one shaft, Uniloc joint | $520 | $380 |
| FA11-3 | Falcon cue with one shaft, Uniloc joint | | sold out |
| FA11-4 | Falcon cue with one shaft, Uniloc joint | | sold out |
| FA11-5 | Falcon cue with one shaft, Uniloc joint | | sold out |
| FA11-6 | Falcon cue with one shaft, Uniloc joint | | sold out |
| XS/FA | Extra shaft for Falcon cues, Uniloc joint | $160 | $120 |
| 314-2UNIWR | 314-2 shaft for these Falcon cues, Uniloc joint | | out |
Stock & price are subjected to change.
Email us for special price available.
Email us if you like to upgrade a Falcon shaft to an OB shaft.
*Sale price when cue in stock
*Free gift when T-shirt available